From the French Riviera to the rest of the world!
Are you learning French for professional purposes, for daily life in your new environment or simply for pleasure? Let the power of digital technology boost your learning experience. In many different cases, speaking French will give you access to a whole world of opportunities.
We are Expatlang, a 100% online language school located on the French Riviera. Expatlang, your French language school, offers online French lessons wherever you are in the world and on the French Riviera, Nice, Marseille, Cannes & Monaco !

Learning empowerment
In addition to learning French, we'll progressively give you all the strategies you need to keep learning on your own in any situation. 

Just what you need
Speaking a language well doesn't mean you should know everything about it. We'll tailor your course to your language needs. 

Expatlang in your pocket
Expatlang's learning solutions are 100% online and flexible. Keep learning French wherever you are, whenever you want. 
COURES
How To Learn With Us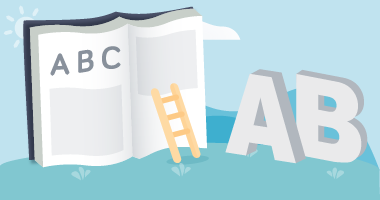 I'm a total beginner
sit back, relax and enjoy
We take care of everything. Let our experts create a tailor-made learning plan and help you speak French as quickly as possible.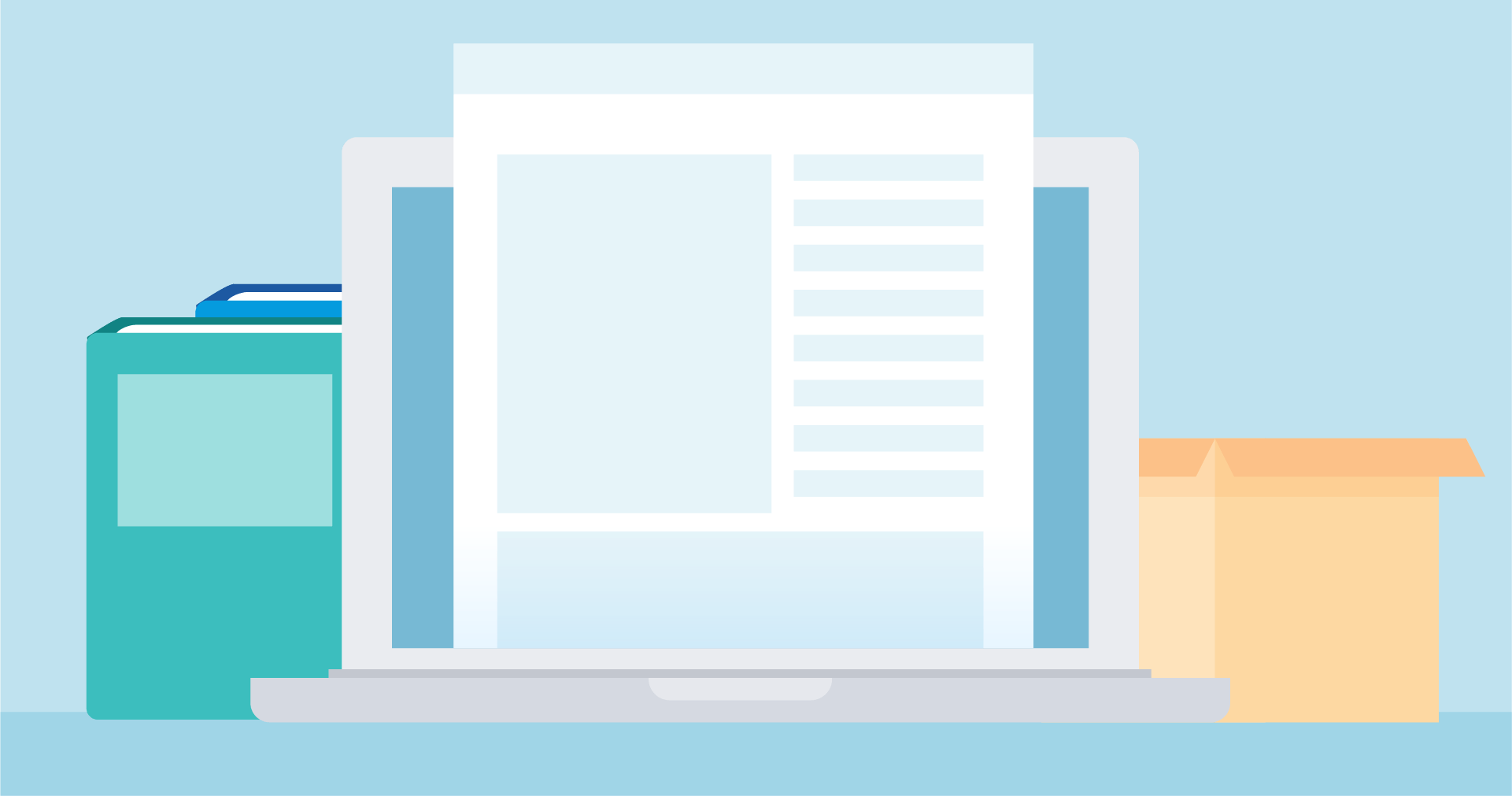 I'm an intermediate speaker
Time to take your French to the next level
There are so many different contexts in which we can use French. To become an advanced speaker, you don't need to master them all. Instead try to focus on the most relevant topics and situations for you.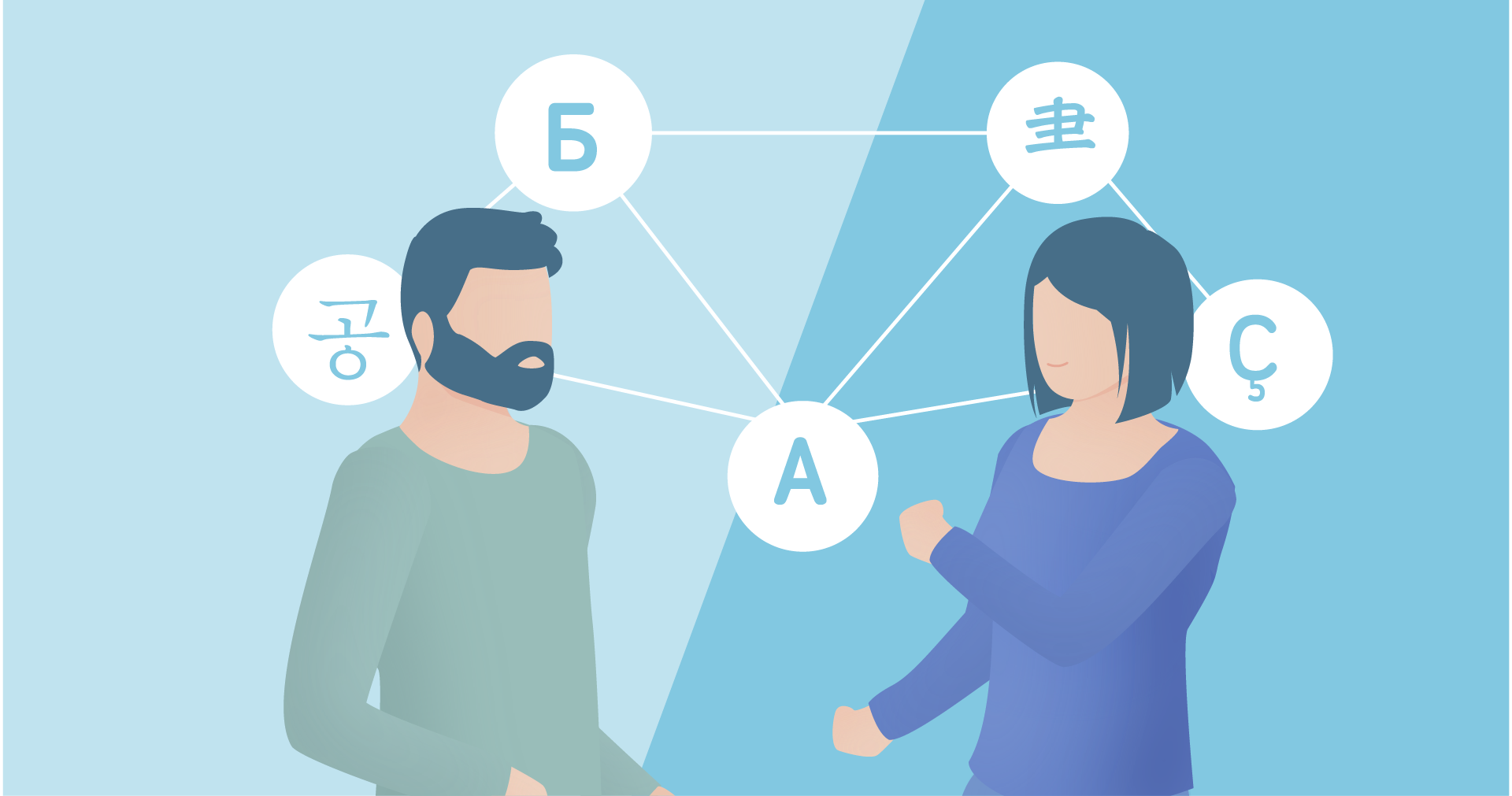 I'm an advanced speaker
Let your French skyrocket
Take the lead. With the help of your teacher, you'll acquire all the strategies to set your own goals and progressively reach learning autonomy. 
Try out our services!
Discover our solutions with a 30-minute trial lesson.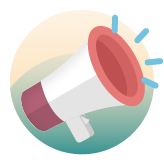 Live your life in French - on the French Riviera or anywhere else - to the fullest
Mingle with the locals, discover your area's most secret places in French, get off the beaten tracks. Speaking French will give you access to a whole new world of opportunities.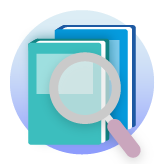 Find a job in a French-speaking country
Are you planning to live in a French speaking country or settle next to us on beautiful French Riviera for the long run? Then finding a job may be a prerequisite. Although France, Belgium, Luxembourg, Switzerland, Monaco or, closer to us, the tech valley in Sophia Antipolis are full of job-opportunities in English, why not expand the range of possibilities by targeting French-speaking companies? With French lessons, increase your chances to find your dream job in a French-speaking country or here on the French Riviera, Nice, Marseille or Cannes.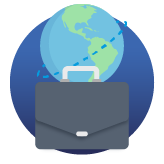 Better business communication and networking opportunities
Speak to someone in a language they understand – that goes to their head. Speak to them in their own language – that goes to their heart. Build strong relationships with your colleagues or local business partners and never miss any networking opportunity. Speaking French will help you make quality contacts wherever you are in the French-speaking world or on the French Riviera and help your business thrive.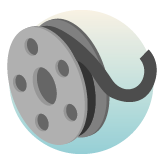 Enter the local cultural life
The French speaking world has so much to offer from one continent to the other! We're also very proud of our own region of origin: the French Riviera. From the popular districts of Marseille to the colourful lemon festival in Menton, the French Riviera offers a vibrant cultural life. Wherever you are, films, concerts, festivals, exhibitions and so much more, they're all yours to discover by learning French.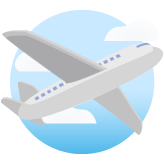 Discover the French-speaking world
French is the language of France. But it's also widely used in major European economies such as Luxembourg, Belgium and Switzerland. French can also be used around the world: in Africa, America, in the Caribbean islands, and the Pacific islands. in addition to English, French is your best travel companion, whether it be for tourism or business.
FEATURED
Popular French Courses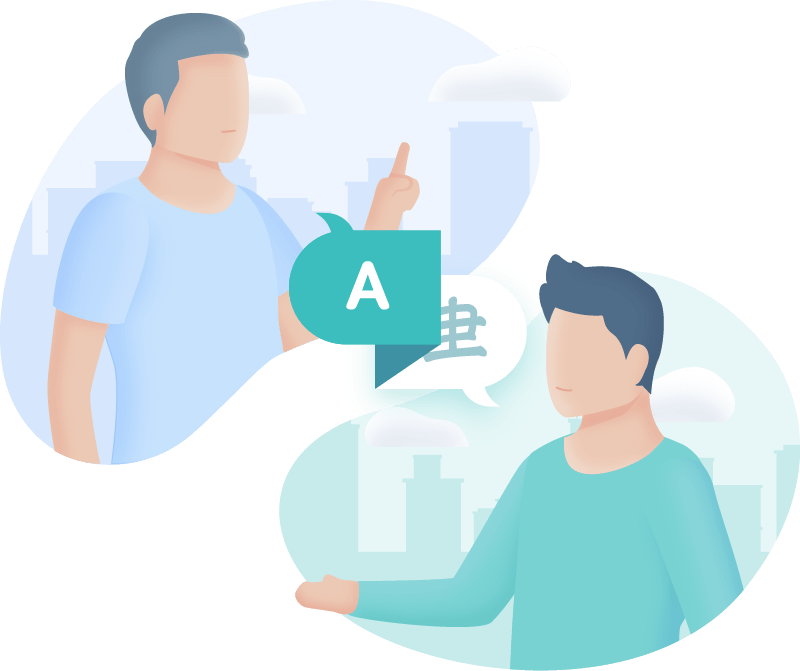 Everyday French 
To mingle with the locals, make new friends, shop and eat around and enjoy everything local culture has to offer. 
Business French
To conduct business, communicate better at work, explore local networking opportunities or find a job in a French-speaking country or on the French Riviera.
CHOOSE US
Why Learn French With Us?
Customised strategies
The best way to learn French ? Your own way. We help you define specific learning goals. Then, we guide you on your language learning journey, make you aware of your own strengths and empower you to be autonomous in your language learning. 
Flexibility
An unexpected obligation? A sudden trip abroad? Relax! Expatlang, your French language school, is 100% online. Adapt your lessons to your timetable by picking the most suitable time slot in our online booking calendar. 
Get learning out of the classroom
What's more frustrating than learning a language for 2 or 3 years and not being able to use it? Our philosophy is to take your language learning out of the classroom. We'll help you learn in the best possible conditions and we'll also guide you on the best way to integrate what you learn into your daily-life. 
State-of-the-art solutions for digital education
Because we don't learn the same way with online French lessons as in a classroom, Expatlang, your French language school, uses state-of-the-art digital solutions to guarantee a great learning experience and efficacious learning strategies. No gadgets, only proven efficacy.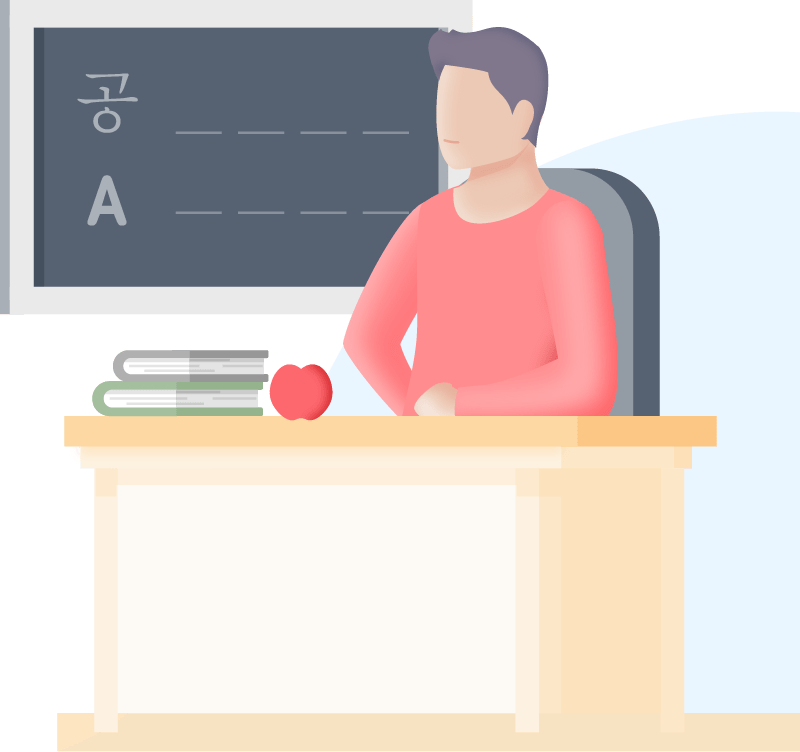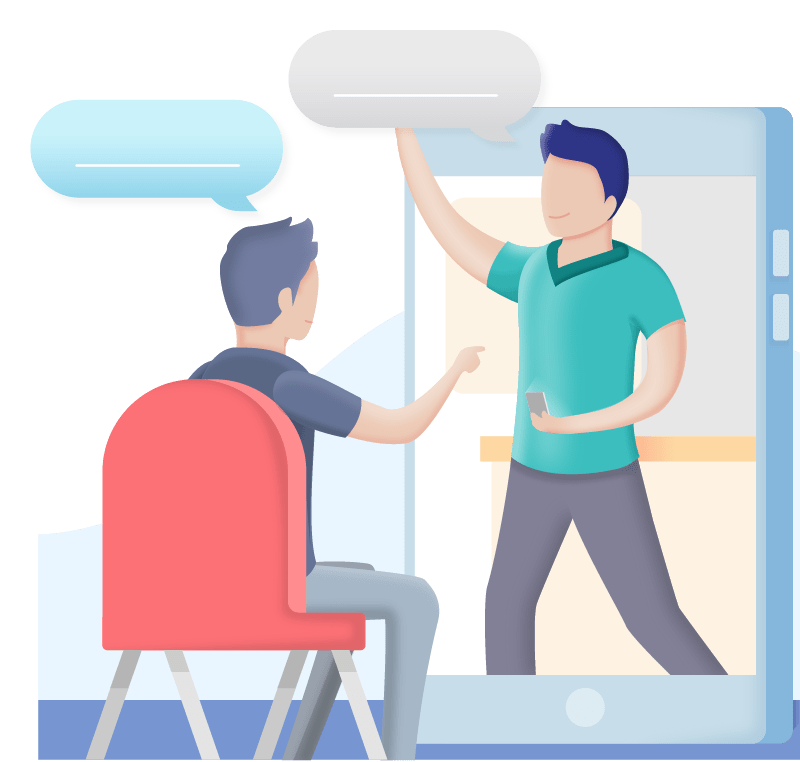 Learn From Home
Learning
French Online
Digital tools offer so many new ways to learn languages. Most of them are extremely different from the approach used in traditional language schools and more efficient than most phone apps.
You're about to enter a whole new world of possibilities
Learning a language with digital tools doesn't mean you'll be learning alone facing your computer. 
Do you find language learning overwhelming and need guidance and structure? Are you more autonomous and looking for solutions that suit your personality? Your tutor adapts to your needs and walks alongside as a guide, a coach or a teacher.
About us
Dear future learners,
It's a pleasure to meet you all. 
My name is Vincent Gouedreau. I've been working as a French teacher for more than 10 years.
I became a teacher in Japan in 2007 and this experience soon became a passion. I love teaching French, its culture, history and traditions. 
I'm a fully qualified French teacher. In 2016 I passed the DAEFLE exam (Diploma in Teaching French as a Second Language) and got a certification to become a DELF (French proficiency test) examiner.
I'm currently preparing a thesis for my master's degree in language pedagogy. I specialize in plurilingualism, a teaching approach that, among other things, helps students rely on the language they already know to learn new languages and learn more about their own. 
This approach will be very useful when we study together. Indeed, your mother tongue will help you learn in a more efficient way and give you more confidence and motivation using French.
Settling in a new country isn't always easy. A new language to master, new cultural codes etc. You can count on my knowledge of the French social and business cultures to help you experience France in the best possible way. 
I'm familiar with digital tools. Indeed, when used in the right way, they can increase your learning efficiency and provide an infinite source of interesting resources.  
Finally, if you want to prepare for a French proficiency test, I'll be happy to help you with the DELF exams. 
I'm looking forward to meeting you !
Vincent Gouedreau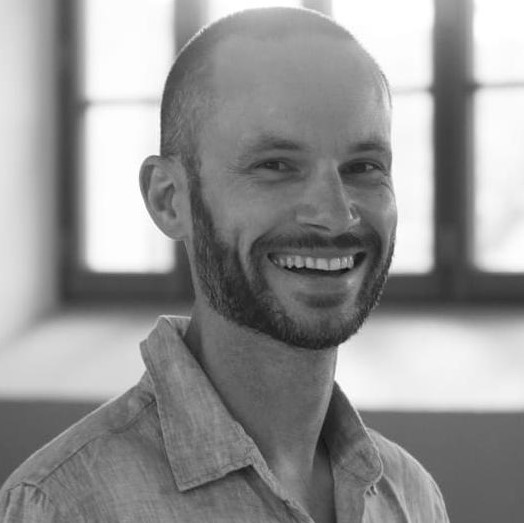 About us
Hello, bonjour à vous tous,
I am pleased to introduce myself to you.
My name is Thomas Pokoïk, I am French and Belgian. I was born and raised in Paris.
I have been working as a French teacher for foreigners since 2016, when I spent a year teaching in New York for the language school Fluent City. After I got back to Paris, I taught at the international organization OECD and for the school Language Studies International.
I hold a Masters degree (M2) in teaching French as a foreign language (FLE, in our jargon). I dedicated my research specifically to the topic of teaching French to expatriates settling in France.
My teaching style is inspired by my personal experience of living abroad (New York, but also Montreal and Athens), and my background as a learner. Indeed, in addition to English, I speak Modern Greek, some German, Serbian, and have notions of Arabic (Lebanese) and Russian.
My goals are to establish the best quality connection between the teacher and the student, and to pass my knowledge in a clear and interactive way. I also firmly believe that a language class improves communication, intercultural awareness, and personal growth.
Learning French is an interesting challenge. I have no doubt that I will adapt to your profile as a learner, to your needs, in order to build your progress in the most effective and positive fashion.
Lastly, let me add that I am experienced with exam preparation, such as TEF Naturalisation, to acquire French citizenship.
À très bientôt ! Sincèrement, Thomas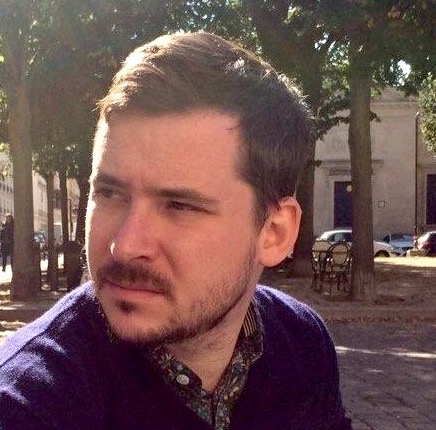 About US
Hi everyone, my name's Jean-Baptiste Joachim and it's a real pleasure to meet you. 
I've been working as a French teacher for 7 years. I started my career in Luxembourg in 2013 where I taught French at the American Embassy, in major companies such as Amazon or Traxys, as well as private classes 
I speak 11 languages and have always found the exploration of the learning process fascinating. After exploring several approaches, I now specialise in digital education and work with people from all over the world and all walks of life.
Learning with digital tools is different from learning in a classroom. Digital tools can really help you make the most of your learning experience and offer a wide variety of solutions to help you reach your goals. 
However, such a diversity of solutions can be puzzling. Having someone to walk you through your options can be a great asset. That's why, my greatest professional joy is to empower all learners and help them develop their own strategies to learn French as efficaciously as possible.
I'm looking forward to meeting you all.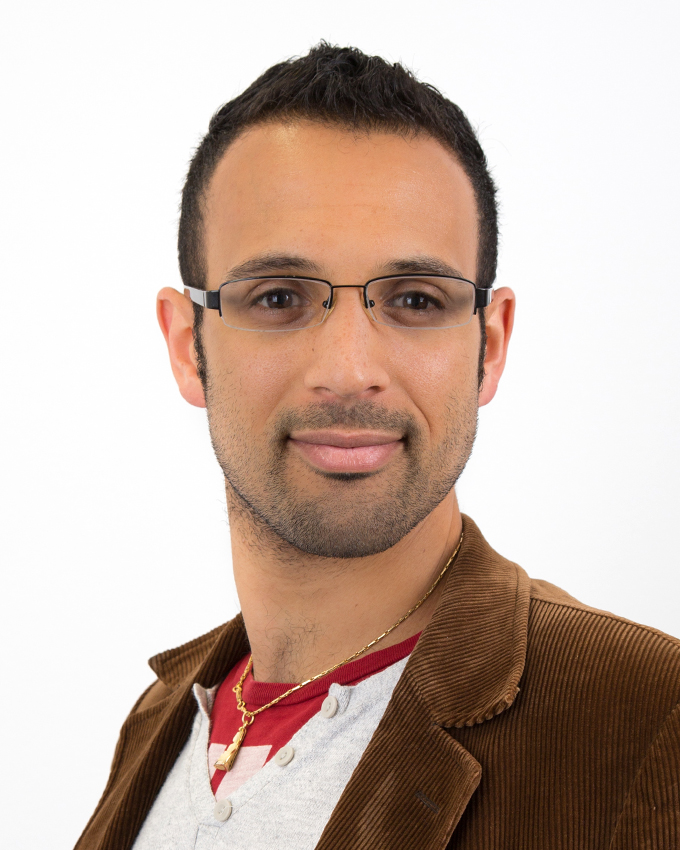 Book A Course Today!
And use a 30-minute trial session to tell us everything about your project, find out about our solutions and start speaking as soon as possible!
View All Courses
Contact Admissions